In our last blog, we discussed how to acquire customers - and how to help those customers best understand how our products and services fit their needs. When we do acquire a customer, we inevitably enter a honeymoon phase. It's a wonderful time because our client trusts us, sees the value of our products or service, has high expectations and is excited to be working with us!
Meet Those High Expectations!
The onboarding phase requires us to understand what's most important to the client - and then execute our transaction (i.e., project, product, service, etc.) accordingly. It's an important point in the relationship and we have to ensure that we are constantly thinking about the expectations that we set during the acquire phase. We must remind our clients of what we proposed as a solution and how that continues to meet their needs. We must also continually keep in contact with the client during this phase to ensure that there is clarity with the entire process. Communicate!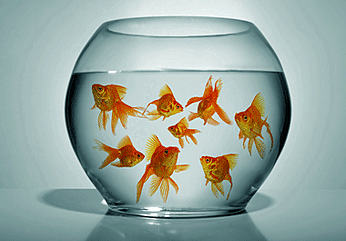 As with most projects, there may not be a perfectly seamless execution. Just keep in mind that a successful onboarding includes:
weekly meetings,
many, many interactions,
observations,
retackling and, in some cases, more!
And don't forget about client involvement and a very positive attitude on our part!
Build a Lasting Relationship
Now, back to that honeymoon phase! As we get to know each other on a much more intimate level, differences (and even squabbles) may arise. Be sure to bring a nurturing attitude and a sense of humor to the table to keep the onboarding phase running smoothly!
We've now taken our relationship to a new level and can truly begin to develop a long lasting relationship with our client. Sure, it's all fun before we have to actually execute and get things done. Now, the relationship becomes deeper as we begin the execution and the onboarding process. Be careful to ensure that we continue to earn, and keep, our client's respect and trust - and keep building on that throughout your relationship!
When onboarding, we know we have the ability to solve our client's problem – that's why they chose us. Keep in mind that both program/project management and client interface are extremely important areas of focus from here on out. What's even more important is to ensure that we do so with great care and an excellent customer relationship-building attitude. If properly executed, the onboarding process will indeed ensure a lifelong customer and a very happy marriage.