How Can Technology Consulting Help Your Business?
In short, Acadia's technolody consulting services help business leaders make educated decisions about the marketing and sales technology needs of their businesses. Our consultants help solve technology problems for our clients by selecting the best software, systems, processes, and hardware for our client's needs. Whether it's by developing custom software or infrastructure, analyzing the firm's current tech for potential issues, or selecting technologies that serve a future need within the company, Acadia's tech consultants can improve a company in key areas of marketing and sales.
Implementation of New Technology Within Businesses
Even the savviest of business owners and operators can lack the requisite technical knowledge to determine the what, where, when, how, and why of their firm's technology systems. It may be clear what issues your business is facing – say you need help cutting down on time spent managing relationships with customers, or need an automated email marketing system that assists your sales teams – but what's less clear is how you can actually make that happen! There could be dozen of solutions to choose from, how do you know what system will be best for your business?

Fortunately, Acadia's technology consultants have the knowledge and experience to help figure that out with personalized solutions for your business. We can help determine the nitty-gritty details of what you'll need, then design and set up the systems you'll use, and finally train your team so that you can get your new process running smoothly.
Design, Development, and Management of New Tech Solutions
In some cases, technology consultants might be able to help pair you with developers to build unique software solutions that match your firm's needs, working in tandem with company leadership in order to ensure the perfect fit. This level of customization can pave the way for extraordinary innovation – after all, when your company is paving new ground, there might not be existing software to accommodate the unique path you're on! Highly specialized programs can help account for all of the little inefficiencies and quirks of your company's current operation and reduce the impact they have on profitability, time, and other key factors.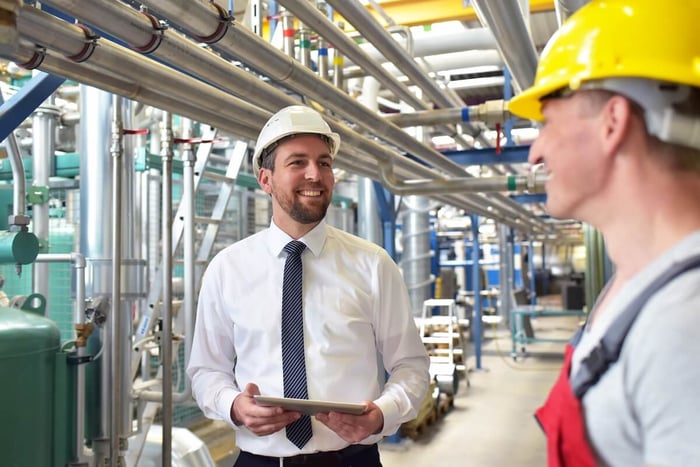 Types of Marketing & Sales Technology Recommendations
Marketing, sales, and communications technology consulting is a specialized service that helps organizations develop, implement, and optimize the use of digital marketing and sales technologies. These technologies can include a variety of marketing software, sales software, CRM systems, and website management systems. Acadia helps organizations understand how to best use these tools to maximize their marketing efforts and reach their desired goals. We provide guidance on how to measure and analyze the results of campaigns and initiatives, to ensure that the organization is making the most of their investments.
Marketing Software & Systems
Marketing software refers to a set of tools, systems, and platforms designed to streamline and optimize various marketing activities. These software solutions help marketing and sales teams to automate repetitive tasks, manage and analyze customer data, and improve campaign performance. Marketing software is important for these teams because it can help them save time, increase efficiency, and ultimately drive better business outcomes.

There are various types of marketing software, including email marketing software, social media management software, marketing reporting systems, and more. Leading marketing software brands include HubSpot, Salesforce, Marketo, Adobe, and Pardot, among others.

– Email management
– Marketing reporting and tracking
– Social Media Management Systems
– SMS Marketing Systems
– A/B Testing Systems
– Marketing automation systems
Sales Software & Systems
Sales software is a type of software used to manage customer relationships, track sales activity, and automate certain parts of the sales process. It helps marketing and sales teams work together by providing an integrated platform for managing leads, tracking campaigns, creating content/collateral materials that can be shared with prospects quickly and efficiently. Sales Software also helps create accurate forecasts based on historical data so that companies can more accurately plan their resources in order to reach their desired objectives.
Sales Software provides visibility into pipeline health so management can make better decisions about how they want to allocate resources or adjust processes as needed. Finally, it gives marketers insight into what's working best when it comes to driving conversions from various channels or activities like email campaigns or website visits.
Some leading brands/companies offering Sales Software are HubSpot CRM (customer relationship management), Pipedrive CRM (pipeline-based workflow automation) , Zoho CRM (customizable product suite) , Microsoft Dynamics 365 (AI powered cloud-based solution), Oracle NetSuite ERP(enterprise resource planning).
– Sales software
– Sales automation Systems
– Sales reporting and tracking
– Sales pipeline management
– Sales forecasting
– Meeting, presentation, video call software
– File sharing technology
Contact Management Systems & CRMs
Contact management systems are used to store and manage contacts and their associated sales data. This includes contact information such as name, company, address, phone number, email address, and other information such as job title, sales history, internal contact ownership, and other details. Contacts can be classified and grouped in different ways to help organize and access information quickly.
A contact management system is used to help marketing and sales by allowing sales teams to store and manage customer information in one place. The system allows teams to track customer interactions, set up follow-up tasks, and view a customer's entire history with the company. It also helps businesses stay organized and ensure that all customer contact information is up to date, which helps improve customer service.
CRM (Customer Relationship Management Systems)
A CRM (Customer Relationship Management) is a system or platform used by businesses to manage customer interactions, sales, and marketing activities. A CRM allows businesses to create, track, and analyze customer data, as well as manage customer relationships in a more efficient and organized way. CRMs are important because it helps businesses to better understand customer needs and preferences, build stronger relationships with customers, and increase sales and profitability.
By being able to track customer interactions, businesses can identify areas where customer service can be improved, as well as identify opportunities for upselling and cross-selling. A CRM also affects the sales and marketing process in many ways. Additionally, a CRM can help businesses automate certain sales and marketing tasks, such as customer follow-up, lead nurturing, and email campaigns.
–

Customer service Management Technology
–

Customer Feedback and Research Platforms
–

Lead management systems
Website & Content Management
A website management system is a software platform that enables a website to be created, managed and maintained. It provides features such as content management, user management, e-commerce, search engine optimization (SEO) and analytics. A website management system helps marketing and sales by providing tools to track website performance, manage content and optimize web pages for search engine visibility. It enables companies to customize the user experience by providing specific content for different target audiences. It also ensures that a website is up to date with the latest technology and security protocols.
A website management system is important because it enables companies to create and maintain an online presence. It helps them to reach more customers, increase their visibility, and generate more leads. It also helps them to keep their website secure and up to date with the latest technology.
–

Content Management Systems
–

Website Hosting
–

Website chat systems
–

Usability and UX Technology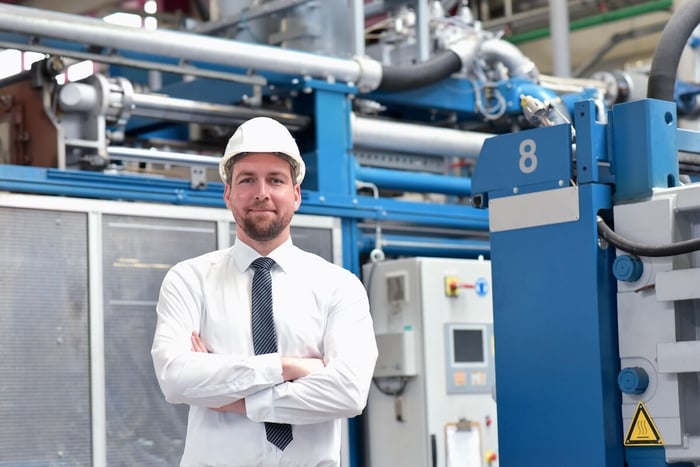 How Can Technology Consulting Help My Business?
In a world dominated by technology, implementing the newest tech to boost your firm's sales and marketing can be one of the greatest decisions you'll make for your company. No matter what your issue is or what area of business you're looking to improve upon, there exists technology to do the work for you! Acadia's technology consultants know this better than anyone, and they want to help you find the next big tech advance for you and your team.
Accelerating Business Growth
Ultimately, any technology systems implemented at your firm are done so with the intention of accelerating your business's growth. When marketing and sales systems are well-planned and well-managed, they offer the opportunity for upward scaling and measurable growth. Additionally, all of these other benefits – cutting costs, streamlining processes, mitigating risk, and improving forecasting – come together and culminate in a highly efficient business that is delivering consistent, profitable results.
Cutting Costs through Automation
Digital automation can increase profitability by cutting out the unnecessary and extraneous costs of manual effort. No matter how excellent and talented your team may be, you are still reliant on people rather than systems. A highly competent team may be slower, less accurate, and less effective at completing tasks than a piece of software, which can lose you money in the long run. With marketing and sales automation programs, your team will have more time to focus on the big picture and growing your business.
Streamlining Important Processes
This is what tech is built for: making tedious work simpler and easier. Our consultants can identify what parts of your internal processes can be sped along by particular software. This not only saves you time, but can also reduce errors. For instance, contact management, as done by humans, can be extremely time-consuming and messy, even with specific guidelines in place. When done by specialized programs, however, this process can be standardized across an entire team with no time spent and fewer inconsistencies.

Additionally, as with traditional workflows, standardizing processes through technology can make your results more consistent and uniform across your entire team. Better, more predictable results can be absolutely crucial to maintaining performance over time. New technology can be an incredible resource for developing your team into an even more skilled, confident, and efficient selling machine.