In our recent blogs, we've been working our way around the 9 steps of the Revenue Performance Management cycle. Well, here we are, at the end of the journey, steps 8 and 9: REPEAT and SCALE. Seems logical, doesn't it? If it works, repeat it and scale it up!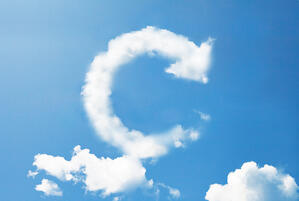 Actually, you aren't done. In order to REPEAT a success, you have to first understand and document it!
Start by speaking to your staff and clients, and regularly! Find out what is contributing to your successes, and what isn't. Ditch whatever isn't – don't repeat unsuccessful tactics or strategies.
To do this, make sure you understand what your clients liked and did not like throughout the sales process. Give them ample opportunity to provide feedback through avenues such as:
Surveys (just ask them!)
Social media (have a presence so clients can leave feedback)
Blogs (encourage clients to leave comments)
Testimonials and success stories (don't be shy about asking for these!)
Even contests!
Just get that feedback!
Once you've identified everything worth REPEATING, there's just one more step to the revenue cycle - SCALE IT! A word of caution: If done incorrectly, scaling can cause more harm than good. Make sure you have the following items firmly in practice:
1- TECHNOLOGY. Yes, we mean Sales Force Automation (SFA) and Marketing Automation Tools (MAT). Yes, they are different and, yes, you need both. When properly integrated, SFA and MAT allow seamless lead generation, nurturing and management programs, pipeline analytics and predictable sales.
2- STAFFING. Is your staff ready and able to handle every aspect of the revenue cycle? Do they understand how it relates to them? It's not just about sales and marketing! Remember ONBOARDING? A happy customer is a repeat customer, and the way you bring them onboard counts. Your operations and program management people are critical to the process! If you run your revenue cycle 'in a vacuum,' without making it clear that every part of the organization contributes to success, you are missing critical staff buy-in!
3- SALES AND MARKETING. When sales and marketing are working seamlessly, like a well-oiled machine, your lead generation and business processes will too!
If you'd like to talk to someone about how revenue performance management can revolutionize your sales pipeline, CONTACT ACADIA TODAY.