Data migration. Moving your data from one system to another. Sometimes it's just something we have to do. It's never fun, but there are ways to make it go smoothly, and ensure you don't lose anything in the process. We've worked with clients throughout their data migration processes and learned a few things. Let's walk through the steps.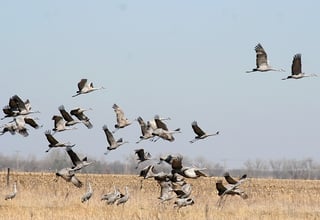 Document. Some breeze through this or think it's a no-brainer, but it's absolutely the most important part of the process. Document everything throughout the entire process. This includes:

Why you're moving your data. You never know when someone will come along (a new boss?) who wants to know why you went through the time and expense of moving your data. Perhaps it's because your old system no longer met your needs or maybe you now need capabilities no longer offered in the old system. Either way, write down why.
What you're moving. Document every field you're moving, deleting, or combining (and why).
The process. Write it down so you can make changes, edits and record what went right and what went wrong. This will make a handy procedural document to refer to next time you migrate.

Research. You're moving your data for a reason (which you're documenting!). Be sure your new system meets all of your needs. Beware of moving your data for the sake of moving it - that new shiny system might look appealing but make sure it will actually help you grow your business. A few tips: (Create a matrix documenting these for each system.)

All reputable software systems offer demos and trials. Use them and log your thoughts on them.
Don't just go out and buy the most expensive system. Yes - people actually do this. Resist the urge and log system prices on your matrix.
Read reviews. Sites like G2 Crowd and TrustRadius offer non-biased user reviews on just about every piece of software out there.

Prioritize. Be sure you're keeping the important stuff. You may have data that you don't even collect anymore (fax number, anyone?). If that's the case, archive it but don't bother moving it.
Double check and triple check. Before you hit GO on that full import,

Run a mock import on a few lines of data. Be sure your fields are mapped correctly and that emails aren't going under names and so on.
Consider keeping one seat in your old system until you're sure everything is perfect.
That old data that you exported? Archive it forever. And document where you're archiving it.

Go time. Don't panic here because you've done your homework. If you see an error (which most systems are happy to point out for you), go back to your archived data and try again. You've documented everything, kept your back up data, and are in good shape.
What tips do you have for a smoother migration? We'd love to hear them.