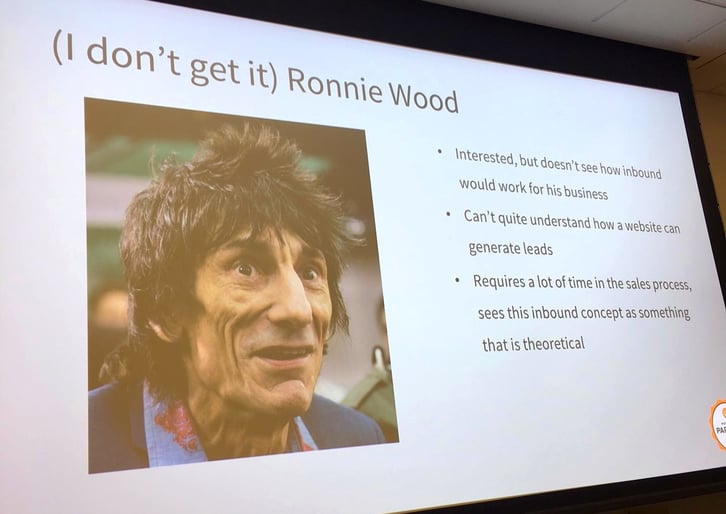 Slide courtesy of HubSpot Principal II Channel Consultant Oliver Baron
Acadia, a Gold HubSpot partner, was invited to attend Hubspot Partner Day 2017, our first such invitation - and it was an offer we couldn't refuse. The intense two days of learning (yes – Partner Day is actually two days) and networking with other HubSpot partners was well worth the trip to the company's Cambridge, Mass. HQ, despite the five hour flight delay. I returned with copious notes to share with the Acadia team so we can do an even better job of helping our customers boost their revenue.
It was inspiring to be among HubSpot staff and Gold, Platinum and Diamond partners, learning how to best use HubSpot – an agile marketing automation tool that helps companies align sales and marketing efforts and drive measurable results. I have so many takeaways, but here are four we are prioritizing here at Acadia.
1. HubSpot product updates are many.
Constantly adapting to ever-changing technologies, HubSpot recently released new tools within the system, as well as new partnerships and products. Noteworthy improvements include increased reporting capabilities, on-site chat, real-time appointment setting, new sales and marketing trainings, ecommerce extensions and more. We're committed to staying on top of these updates and deploying them effectively for our clients.
2. Marketers need to track leads and know end results.
HubSpot VP of Sales Products Chris O'Donnell said it best – too often, sales gets all the credit and marketing gets all the blame. HubSpot realizes it's vital that both operate as one team. Tying marketing to actual revenue growth is key to understanding whether your marketing efforts are paying off, and HubSpot tools like workflows, CRM, SalesPro, task queues and the deals dashboard are all ways HubSpot delivers and quantifies results. The Acadia team is looking forward to HubSpot's new reporting capabilities.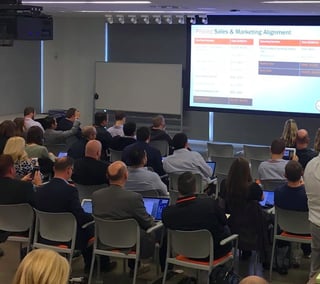 3. Sales enablement is where it's at.
Attracting prospects via inbound marketing is important, but if your sales process is ineffective, those leads will never turn into customers. That's where sales enablement comes in. You need to be sure to have CRM buy in, solid deal stages, sales collateral and more. After all, if a great lead finds your blog online, downloads an ebook and requests a quote, and sales doesn't follow up (or sends them a poorly-written catalog or doesn't move the deal along the sales pipeline), you'll lose that prospect. It never hurts to get help here, as an outside perspective is often invaluable. We plan to keep offering these services to our clients.
4. Take the freemium plunge.
If you aren't ready to commit to the full inbound toolbox just yet, give freemium a try. In this case, "freemium" refers to starter versions of HubSpot Marketing , CRM and Sales. You'll see wins right out of the gate, like capturing and monitoring contact information via forms, website analytics and even a full sales pipeline. Acadia is ready to set up a free account whenever you're ready.