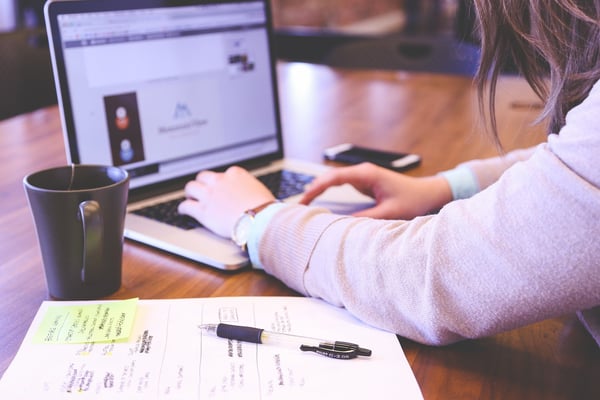 Business is about building relationships between companies, but at some point you won't know who else is out there to build a relationship with. If you're in a niche market, introducing a new product, or targeting a new customer base, it takes time to identify new prospects, let alone get in touch and have a fruitful conversation.
This is where online databases of company information come in. There's no shortage of options these days, and you might be wondering how to find the names of influencers and decision makers at the largest possible number of companies, especially small to medium sized companies. Some are free to search, many others aren't.
Who has the data you need?
Free resources can be an excellent starting point, especially if you know a few company names already or have a specific subset of companies in mind (e.g. manufacturers of stainless-steel fasteners or sheet metal fabrication shops in the plains states). Your local library is a great place to discover what resources you have available in your area. Unfortunately, they have some limitations too, such as:
limited search functionality
only high-level firmographics
few names of individuals, often C-suite/executive names you'll have trouble reaching
not enough detail to filter effectively
unknown accuracy or age of the information (if it is verified at all)
only generic email addresses and phone numbers (if provided at all)
Another important thing to be aware of is the distinction between publicly held and private companies. Public companies are required to disclose financial and business information, which is often picked up and compiled in free databases (e.g. SEC filings, the free version of LinkedIn, etc.).
Private companies are not required to disclose much information at all. Often the only way to find details about them is to find their website online and mine it for annual reports or to search LinkedIn for profiles. But wasn't the point that you didn't know who they are in the first place? Free database resources are less likely to compile and provide free access to private company info because it's such an intensive process to gather.
Fee- or subscription-based databases have advantages over free resources. There are options at different price points, such as Industrial Information Resources, Dodge Reports, ConstructConnect, LinkedIn Navigator, Hoovers, and others. These premium tools can uncover things like:
small to medium size companies and private company employees
vetted and verified contact data
"advanced" search features and filtering to find job titles, roles, etc.
market share and top competitor details
details like names of specific projects or recent bids made
specific technology or software products they use
IP addresses of visitors to your website or your social media followers
Is DIY an Option?
So can businesses simply subscribe to these databases and make their own lists of prospects? It's certainly an option and some choose that path. In our experience, there are potential pitfalls to this approach:
The databases with the most useful information are expensive – some have flat pricing and others are based on the number of users/logins. Combine that with the fact that no single database contains "everything," and it's easy to see most sales and marketing teams need access to more than one product. That's a lot of money to spend each month for a resource you might not even use regularly. If you're budget-conscious (and who isn't?) you might not want to pay a recurring fee for something you only use periodically.
Effective searching takes time – we've all been frustrated when the search terms we thought were perfect left us with thousands of irrelevant results. It happens with Google and with specialized, fee-based databases too. The key is learning the ins and outs of "advanced" search features, discovering which tags and category names return the most promising prospect info, and knowing how to use one solid entry to identify more like it. Some argue it's not exactly rocket science, but it takes time to learn how to do it efficiently. The less frequently you use a tool, the longer it takes to learn.
Prospecting doesn't end with the list – to have real revenue-generating value any list needs to be vetted and validated. Often that means a calling campaign and, you guessed it, more time. A handful might be interested as soon as you reach them, but more often you'll run into:

wrong numbers or changed email addresses
incorrect contacts who give referrals
incorrect contacts who decline to give referrals
contacts no longer employed there
prospects who request be contacted at a later time
a complete lack of interest
opportunities to have a conversation and gather business intelligence, pain points, common rejections, job titles/roles to target
The process takes time even starting with the best fee-based and subscription databases. And note that this is not the same as buying a list of contacts from a vendor.
Using Databases to Drive Sales Enablement
Most marketing lead-generation companies rely on one or more database for research and prospecting because they know this is the best way to drive sales enablement. Even the prospects who don't have an immediate need or interest present opportunities to gather further business intelligence like common pain points, typical rejections and ideas to counter them, competitors, referrals, and "insider" terminology and phrasing. It adds to sales reps' credibility, making them more informed and prepared for the next interaction. Used wisely, it has a ripple effect, adding depth and authority to online content and sales collateral too, for extended reach into your markets.
For example, here's how an expert team, armed with the right databases, contributes to sales enablement:
help you define and target key audiences, job titles/roles, and goals for a campaign
efficiently search premium resources to compile a potential group of prospects
segment the list and further refine outreach based on who you're contacting –
develop questions and talking points about the product/service and about needs, pain points, etc.
input company information and detailed notes about call outcomes in a CRM
incorporate automated workflows based on if/then analysis of each call (i.e. viable for future contact, add to nurture/drip campaign, tag for a follow up call reminder automatically in 2 weeks, etc.)
provide a qualified list of prospects with potential interest to the sales team for nurturing, not cold calling
share insights gathered from conversations with the inbound marketing team to develop new blog posts, email templates, ebooks, etc.
You might be thinking that you can do most of these things in-house, (get the subscriptions, do the searching, segment the lists, make the calls, and nurture prospects). But the real question is whether you have the time, money, and staff resources to devote to it. Don't you have a business to run?
If you're not in the business of data-mining and validation, why divert your team's expertise, staff, and time to it when you need to focus on your primary business? Talk to us – we can help.