It's that time of year again. Classes have started (for students like me) and the career fair is upon us. Some of us skip the career fair because a) we're only freshman or sophomores - why bother? b) we have classes during the fair c) we're too busy with classes and jobs or d) we don't even know what or when it is. But take it from this intern: The career fair can be one of the most rewarding events of the college experience. As a senior at Wright State University, I've learned that attending that career fair is not only good for getting your name out there and practicing your marketability, but also for meeting other students in the same field. Today, getting a job has a lot to do with networking and who you know.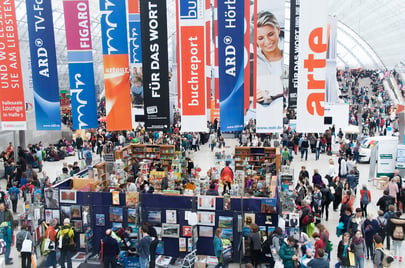 The Internship
Even though it may be your first year and you may not even know your major, attending your school's career fair is a good way to practice introducing yourself and talking to recruiters. Of course, landing a first year internship can't hurt either.You're never too young to learn the things that a classroom can't teach you, regardless of your major. Even if you haven't started your specialized courses and have no idea what you want to do with the rest of your life (this coming from someone who's changed their major four times), you'll never know if you could be an asset to a company if you don't try.
If there's one thing I've learned from interning at a small business it's that you'll be given opportunities to both explore/enhance your current skills and explore tasks in other areas of business. I'm a Management Information Systems major but in my internship have worked a great deal with Marketing and Sales. I've had the chance to explore things that have turned out to be really interesting. But as I said before, you never know if you don't try. Everything you do is a learning experience, and whether it's now or ten years from now, you never stop learning new things.
The Intern
As an intern, I've helped recruit other interns. Before you attend the career fair as a company, you must create a list of what you want in an intern. Some companies go to career fairs and only look for students that have a specific major. You can also go with an open mind on major but other requirements, such as experience or courses taken. Of course, I'm not saying that if you're an accounting firm you should choose that biology student, but as a business you consider all business students. You could find someone who you never thought you needed.
You may choose the wrong intern, and that's ok. We're all here to learn and explore what we're good at what we aren't. And honestly (I don't mean to sound harsh to my fellow interns) we're only interns. If we're not a good fit for the company, one of us is going to realize it and we'll be on our way. An internship is a way for a company to teach us everything they can.
An internship is a learning experience for the intern and the company. No matter which camp you're in, good luck at that career fair! Want more information about careers at Acadia? Contact us.