Use Sales Enablement to Visualize Your Revenue Before It Hits
Do you have a predictable sales pipeline? Can you see a forecast of your month, quarter, or year at any time? Does your sales team know how to adapt if the forecast isn't looking how you want it to? If you onboarded a new person to your sales team today, would they be able to learn the process quickly from documentation? If you answered no to any of these questions, think about how helpful it would be to have that ability. With sales enablement, you can unite your teams with the technology they use to be proactive by utilizing forecasting rather than reactive to changes in the market.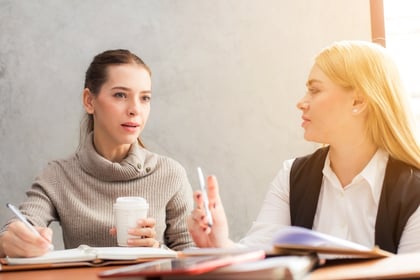 In manufacturing, having procedures in place ensures a consistent, quality product. Problems are a sign that it's time to revisit and update the process to get back on track. The same methods work in sales.
If you are having trouble maintaining consistent sales, lack consistent follow up, or have other gaps in your sales process, it is time to update the process. We work with you to create and document the sales process that aligns the activities of your sales people with the technology that they use. The result is clarity in your sales activity and the ability to adjust as opportunities move through your pipeline.